Archive for July 17th, 2009
Friday, July 17th, 2009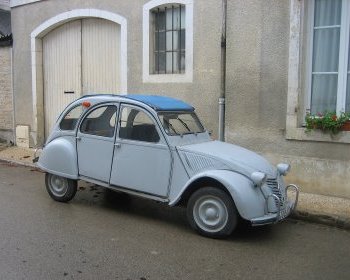 Today I spent some time on Car hire/rental/lease/buy back for our 3 months in France. It seems there are a few tricks.
France and a few other countries offer a 'lease buyback' scheme for car rental. This means that you receive a brand new car, with all the trimmings (unlimited mileage, insurance etc) but at a discount as this scheme of rental avoids the Value Added Tax which adds 20% onto the cost of a rental.
Pros and Cons of Car Buy Back Leases
Car Buy Back Pros:
You get a new car
The car is fully insured (Zero deductible)
You have 24/7 breakdown coverage in case anything goes wrong
You get the exact vehicle you order
You only have to be 18 to participate in the buy back program
You can pick up and drop off the car in different cities (free within France)
You don't have to struggle to find a service station near the airport, you can return the car empty
Car Buy Back Cons:
The car will usually come with very little fuel in it
You'll be charged extra for pick-up or drop-off outside of France
You need to lease for at least 17 days
While this all sounds ideal, I found only two sites, Peugeot and Renault, that offer this 'Buy Back' car scheme. And they were not cheaper for economy to midsize cars (maybe for luxury which I didn't check) but I found the best website was travelsupermarket.com. It is a comparative site for a number of great travel items (eg flights, travel insurance, car rental) but it was denominated in GBP. When you put in your details, it checks a number of sites for the best range of deals and offers you access to these sites.
Some of the sites offer currency converters/options to choose the quote currency and others I contacted directly. They either quoted or had a local site affiliate which could offer the same deal in local currency. If you take the time to search around and keep an eye on the foreign exchange, you can save up to $500 on car rental for a 3 month period, in addition to saving by searching the car rental sites.
I can only say that car rental is quite expensive in Europe so it is worth it to do your research. And the longer you rent, the more you save.